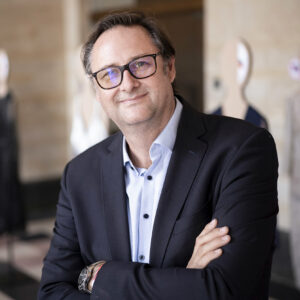 Olivier BALAS President of BALAS TEXTILE, CEO of CHAB.
Actor for more than 30 years in technical textiles and founder of BALAS TEXTILE in 2001. The activity of the company BALAS TEXTILE is oriented on very specific know-how meeting the needs of civil and military users in the field of Individual protection.
90% of the activity is made on French territory.
Olivier is also president of UNITEX, representing the Union of Textile Industries (UIT) in AURA, member of the Board of the Federation of Lingerie and Knitwear, member of the Board of ITU.
Olivier BALAS Président de BALAS TEXTILE, CEO de CHAB.
Acteur depuis plus de 30 ans dans le textile technique et fondateur de BALAS TEXTILE en 2001. L'activité de l'entreprise BALAS TEXTILE est orientée sur des savoirs faire très particuliers répondant aux besoins d'utilisateurs civils et militaires dans le domaine de la protection individuelle. Une culture industrielle à 90% sur le territoire français.
Président également d'UNITEX, représentant l'union des Industries textiles (UIT) en AURA, membre du CA de la Fédération de la Lingerie et de la Maille, membre du CA de L'UIT.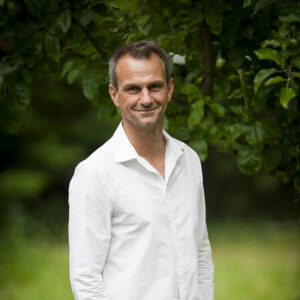 Loic ALIRAND President of the GSL Group, Sales Manager at CHAB
GSL is a group specializing in Technical Textiles which includes in addition to its participation in CHAB, 3 other companies:
CTMI, which is specialized in high performance composite materials based on carbon fibers, and Quartz Glass associated with Thermoset Resins

LAP specialized in thermal, chemical and electrical insulation

ET-Tech which supplies textiles for industrial composite applications
Loic ALIRAND Président du Groupe GSL ,  Responsable Commercial CHAB
GSL est un groupe spécialisé dans les Textiles Techniques qui comprend en plus de sa participation dans CHAB, 3 autres sociétés :
CTMI, qui est spécialisée dans les matériaux composites hautes performances à base de fibres da Carbone, et Verre Quartz associées aux Résines Thermodures
LAP spécialisé dans l'isolation thermique, chimique, électrique
ET-Tech qui fournit des textiles pour les applications composites industrielles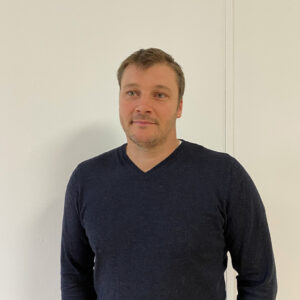 Alexandre Saunier
PRODUCTION
Alexandre SAUNIER, President of SMB BORD COTE for more than 20 years, technical manager and co-founder of CHAB
SMB BORD COTE is a company specializing in technical knitting for more than 25 years, and has 4 knitting technologies: small diameter circular knitting, straight knitting, technical stitches, and polar loops. SB is present in 35 different business sectors (construction, PPE, medical, automotive, etc.).
SMB has one of the largest fleet of french knitting machines: 140 machines spread over 2 industrial sites. SMB Bord cote proposes made in-house product, with a unique know-how, and of course everything is « Made in France ».
Alexandre SAUNIER, 40 ans, président de SMB BORD COTE depuis plus de 20 ans, responsable technique et co fondateur de CHAB.
SMB BORD COTE entreprise spécialisée dans le tricotage technique depuis plus de 25 ans, 4 technologies de tricotage: tricotage circulaire petit diamètre, tricotage rectiligne, mailles techniques, bouclettes polaires. Présent sur 35 secteurs d'activités différents (BTP, EPI, médical, automobile, etc…).
Un des plus grand parc de machines à tricoter français : 140 machines réparties sur 2 sites industriels 69490 Vindry (7000m²) et 42000 Roanne (300m²); Chez SMB Bord cote, ce que nous vendons, est fabriqué dans nos murs, avec notre savoir-faire, et bien sûr « Fabriqué en France »…