CHAB Solution use its expertise in textile to develop construction industry solution.
Winner of the R&D Booster region in 2018 and winner of the Innov Day 2021 grand prize, CHAB solution brings a disruptive solution to the foundation market with patented technical innovation and a significant reduction in the carbon footprint. The textile sleeve, an alternative to steel casing, paves the way for the ecological transition to the future of the construction market.
CHAB associate three French specialized textile companies and civil engineering experts..
After 8 years of research and development, supported by companies specializing in deep foundations and INSA Lyon, CHAB is deploying its solution: a a geotextile case replacing steel casing.
This geotextile case, called textile sleeve is a lost formwork used to avoid the use of steel tubes used in deep foundations drilled with an auger. This solution is recommended in the case where the piles cross a horizon presenting galleries, not or badly backfilled or cavities whose height reaches 1 to 2 meters or even more.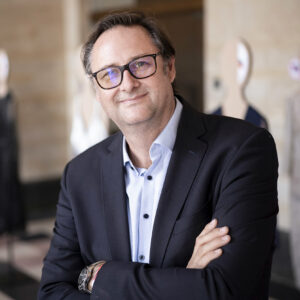 Olivier BALAS President of BALAS TEXTILE, CEO of CHAB.
Actor for more than 30 years in technical textiles and founder of BALAS TEXTILE in 2001. The activity of the company BALAS TEXTILE is oriented on very specific know-how meeting the needs of civil and military users in the field of Individual protection.
Olivier is also president of UNITEX, representing the Union of Textile Industries (UIT) in AURA, member of the Board of the Federation of Lingerie and Knitwear, member of the Board of ITU.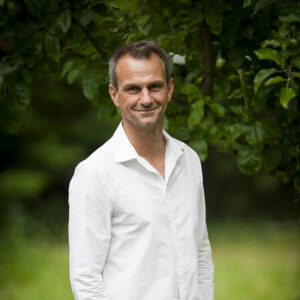 Loic ALIRAND President of the GSL Group, Sales Manager at CHAB
GSL is a group specializing in Technical Textiles which includes in addition to its participation in CHAB, 3 other companies:
CTMI, which is specialized in high performance composite materials based on carbon fibers, and Quartz Glass associated with Thermoset Resins
LAP specialized in thermal, chemical and electrical insulation
ET-Tech which supplies textiles for industrial composite applications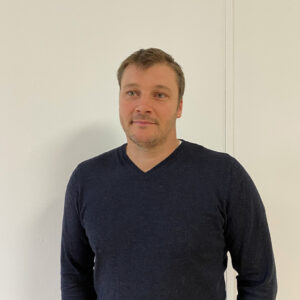 Alexandre Saunier
Production
Alexandre SAUNIER, President of SMB BORD COTE for more than 20 years, technical manager and co-founder of CHAB
SMB BORD COTE is a company specializing in technical knitting for more than 25 years, and has 4 knitting technologies: small diameter circular knitting, straight knitting, technical stitches, and polar loops. SB is present in 35 different business sectors (construction, PPE, medical, automotive, etc.).
SMB has one of the largest fleet of french knitting machines: 140 machines spread over 2 industrial sites. SMB Bord cote proposes made in-house product, with a unique know-how, and of course everything is « Made in France ».